New Arrivals: Spring 2022
We've recently added some fresh tweeds and new pieces to our collection. Everyone is particularly excited about the Country Hat Tweed and the Glenveagh Cap Tweed, both of which are new to our website. In this short blog, we will highlight some of the key pieces in our new arrivals which might we hope will give you some style inspiration. 
Country Hat Tweed
Our Country Hat is functional yet stylish. It is a stiff-bodied tailored fit hat, with a tapered crown and a stiff buckram brim. The body features a narrow bias-cut band with a pocket, frayed at the top, housing a brightly coloured feather. The Country Hat is available in three different colours and in a Patchwork Tweed. This hat would be the perfect companion for country pursuits keeping the head warm and dry regardless of the elements.
Glenveagh Cap Tweed
The
Glenveagh Cap
evolved from the traditional Newsboy Cap. Like our
Eight Piece Cap
, it is a full-bodied, eight panel body but it sits higher on the head and folds over like a beret. It is separated from the curved peak with a band. The Glenveagh Cap is a voluminous style eye-catching style available in three gorgeous tweeds.

Donegal Touring Cap & Scarf- Blue / Grey Multicolour Check Tweed
Fans of the Donegal Touring Cap will know this style well by now. The Donegal Touring Cap Tweed is a streamlined, tailored fit cap ideal for those who prefer a slimmer silhouette. The style sports an integrated, stitched-down curved peak and a deep back for a secure fit. We have a stunning variety of gorgeous tweeds from across the British Isles including this new Blue / Grey Multicolour Check Tweed. Complete the look with our matching Scarf Blue/Grey Multicolour Check Tweed. The multicolour check features Denim, Cobalt, Tan & Umber which means it's a very versatile tweed that will go with plenty of pieces in your wardrobe.
Donegal Touring Cap- Sky Blue and White Barley Corn
This Donegal Touring Cap in Sky Blue and White Barley Corn is the perfect choice if you would like to keep warm with tweed but go for a lighter colour to ease you out of the winter months into the early spring. This flat cap is the only piece to feature the Barley Corn tweed in our collection.
Connery Cap- Two New Limited-Edition Colours
This newsboy cap has been a huge hit since it launched last year. The Connery Cap has a neat body like our JP Cap and a flat peak like our Eight Piece Cap. We've added two new limited-edition tweeds to the collection, a Moss Green Herringbone and a Wine and Black Salt & Pepper with colourful flecks.
Purse Bags- Two New Colours
The petite Purse Bag is a functional and fashionable piece to wear running around town doing errands. Enough room for your essentials like your phone, purse, and lipstick. This bag is lightweight and is designed to be worn over the shoulder across the body. The purse bag is available in a choice of two new colours, either would be a fabulous and versatile addition to your accessories collection.
We hope you enjoyed this short blog giving you an update on some of the key pieces that have recently been added to our collection. If you purchase one of our new pieces, please take a picture and send it to us or tag us on social media. If you'd like to check our full collection of new arrivals, you can check them out here. If you would like to keep up to date with all things Hanna Hats, you can sign up to our newsletter here and be the first to know about upcoming launches.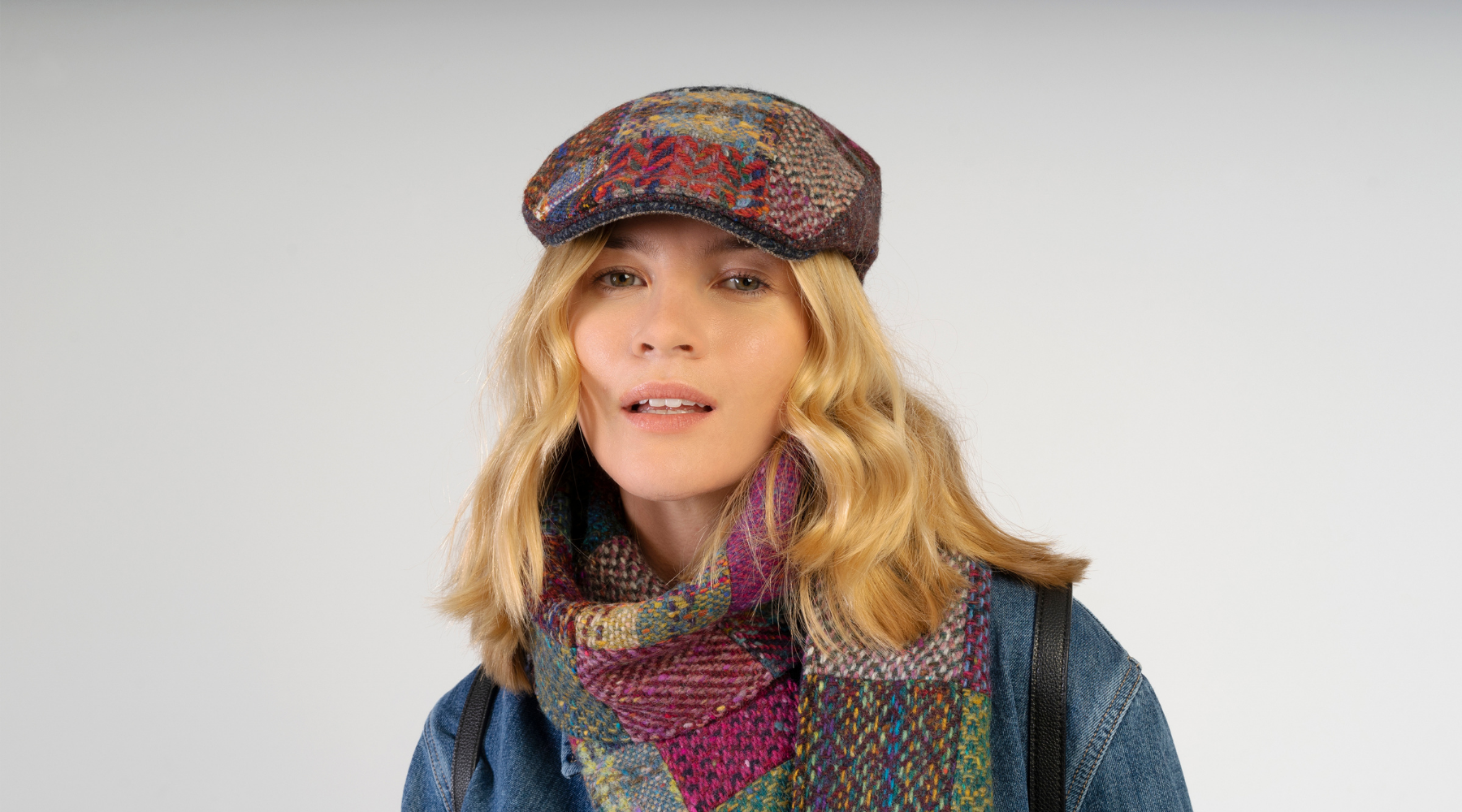 Mother's Day
Struggling to decide what to get your Mum this year? No need to panic, we've compiled a list of lovely pieces from our collection that would make amazing gift for your Mum this Mother's Day.
Read more