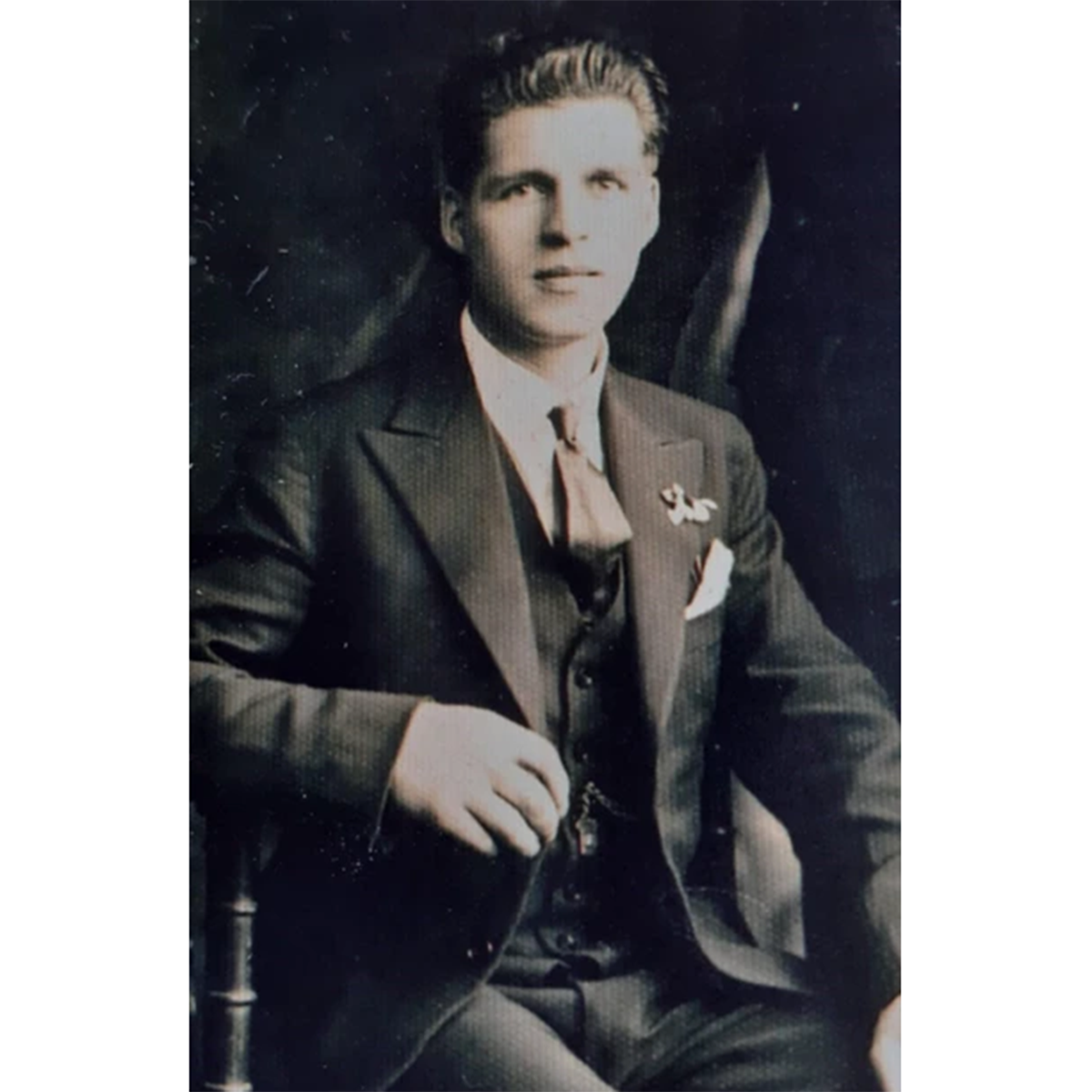 David Hanna, 1932
Our Founding Fathers
In 1921 a sixteen-year-old boy from Belfast saw an advert in a local newspaper for a tailoring apprentice position. He was then seeking a vocation and the position was with Mc Daid's Tailors in Donegal Town, the other side of a newly divided country.
With a bike and a dream our grandfather, David Hanna,
cycled over 100 miles from the east coast to the west coast of Ireland in the hope of securing the apprenticeship and a new place to call home. His dream came true, and the rest is history.

Shortly after David's apprenticeship began fate intervened when McDaid, the master-tailor, died leaving no heir interested in taking over the business. But being both resilient and resourceful, David took the reins and Hanna Hats, as we know it today, was established in 1924.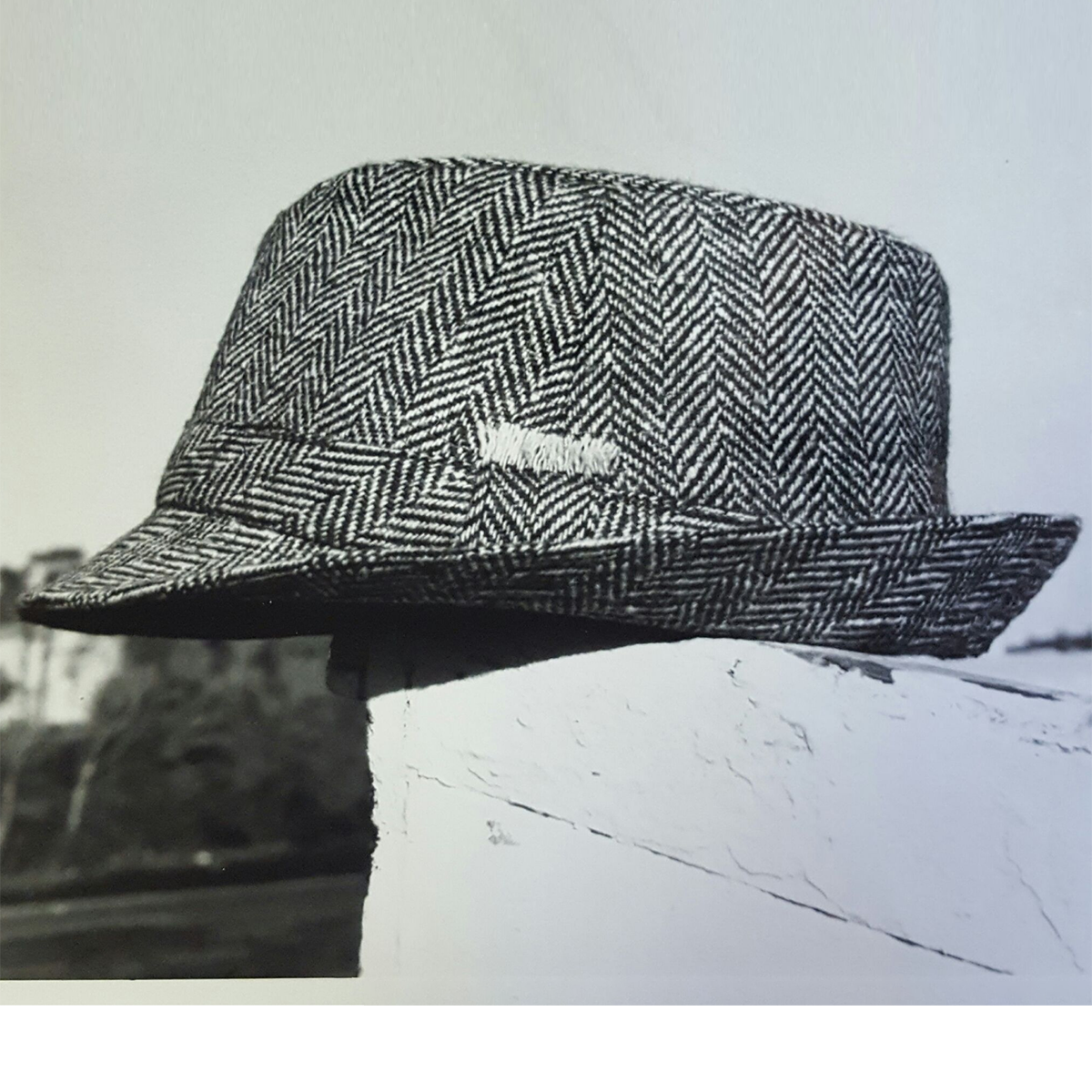 Initially, David focused on tailoring suits. However, one day a local man dropped into his workshop asking for a new hat. David made him a short-brimmed Trilby style hat from Donegal's finest tweed. It took him four and a half hours to craft, and he called it :Hanna Hat, No.84", after the company's phone number.

As it happened, David discovered a particular interest and flair for headwear and the company evolved to specialise in designing and creating handcrafted hats and caps.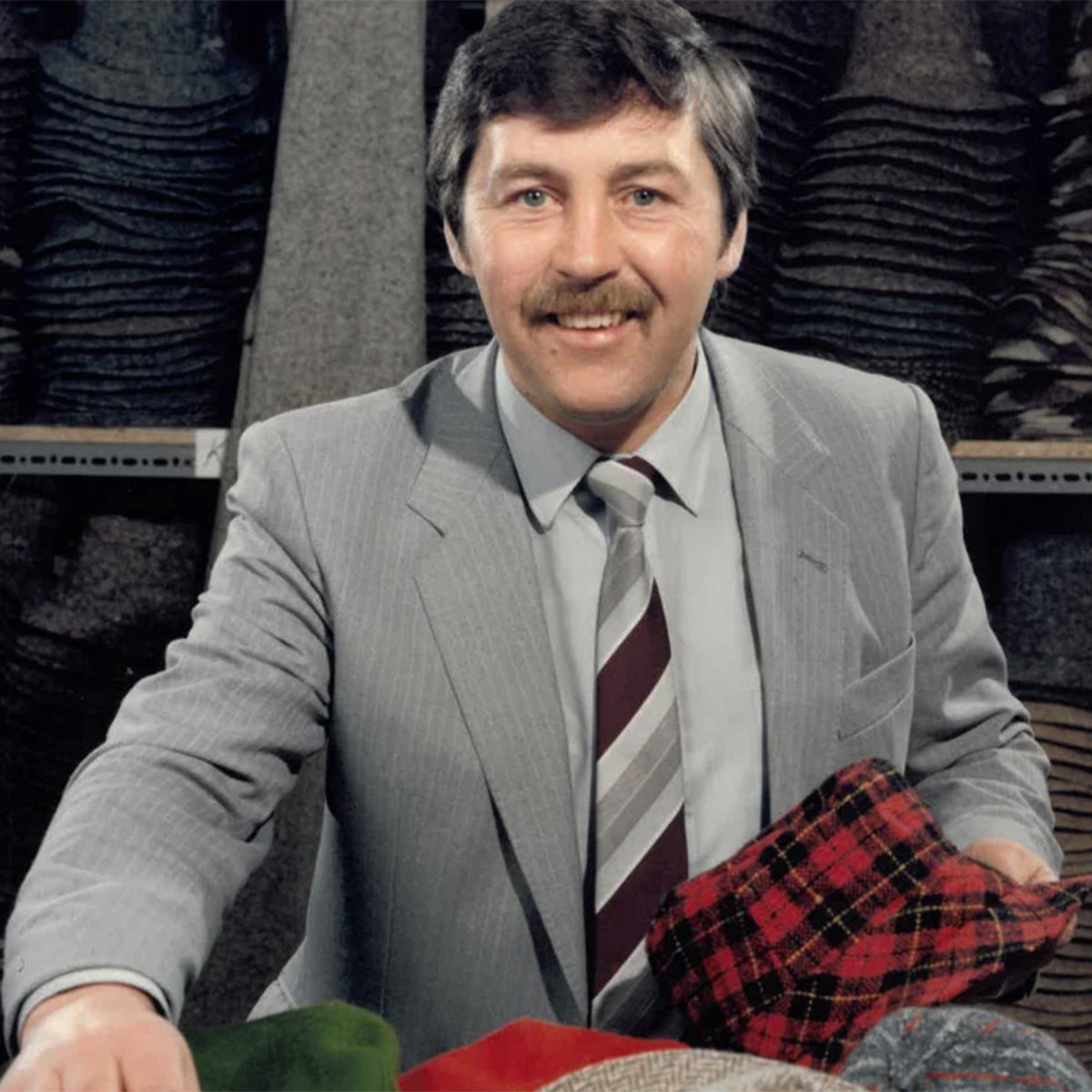 John Joseph Hanna, circa 1967
Second Generation
Our father, John Joseph Hanna, joined the business with his three brothers in 1964. John had a passion for beautiful fabrics, customer service, and upholding the impeccable quality standards set by his father.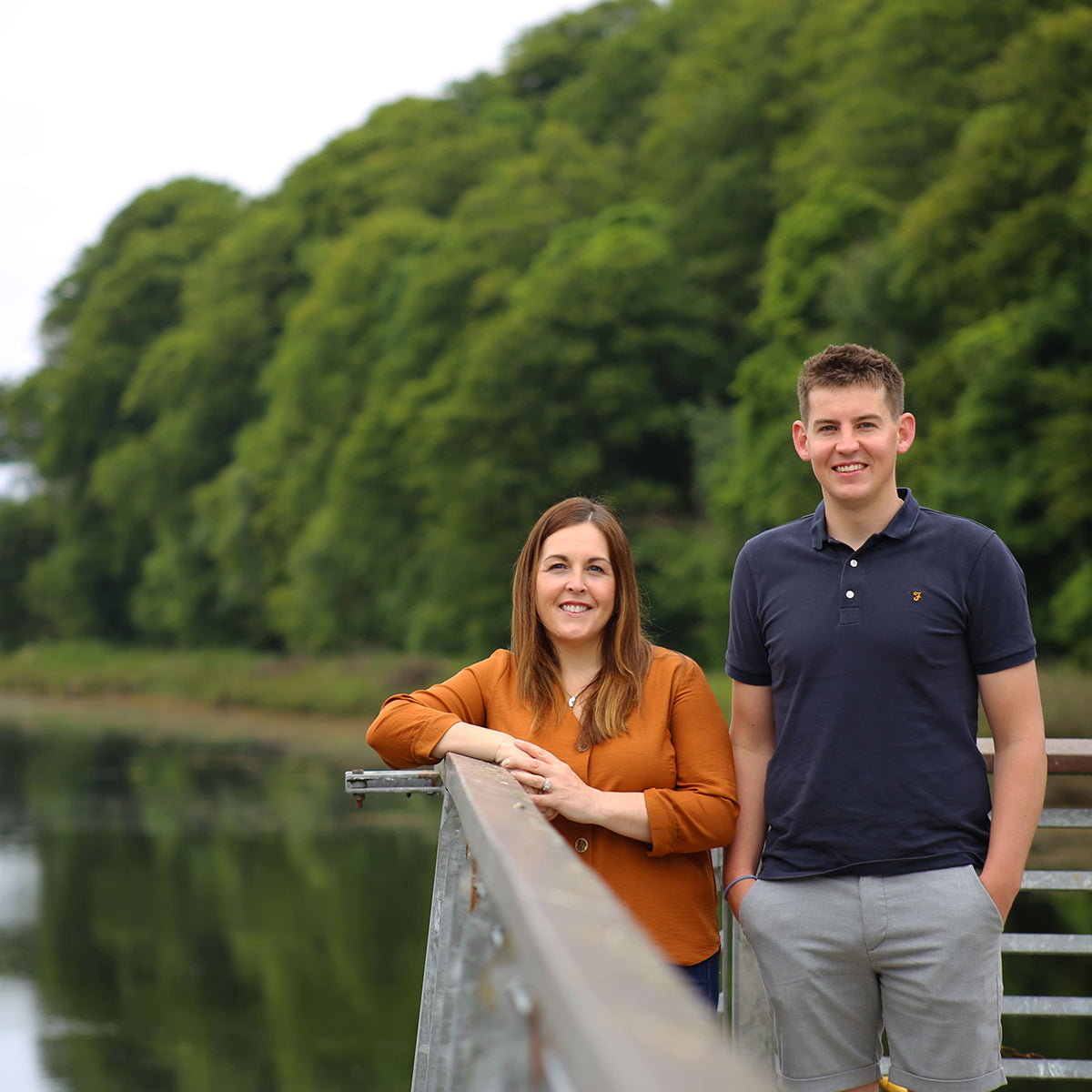 Eleanor & John Patrick Hanna, 2021
Third Generation
Today you'll find us fulfilling this legacy as we create timeless headwear pieces and accessories in our Donegal Town workshop. We continue to hold dear our craft, community, customers, original designs, innovation, natural fabrics, and high-quality standards. All these things that were so important to our father John and his father David before him.
Tipping Our Cap To Tradition
You'll find our compact workshop in the picturesque town of Donegal, a place renowned for its textile traditions. Here, our pieces have been designed, cut, sewn, pressed, inspected, packaged, and dispatched for almost 100 years.
Sure, there have been many changed and innovating over the years. But the workshop and fabric store still have a rustic charm which awes all visitors. 
Many of the production processes used by our 21 skilled craftspeople still carry the same methods from our beloved grandfather's time.
It's this artisan heritage that has helped us remain Ireland's last operating commercial headwear workshop. And we'll continue to maintain our millinery traditions for as long as you appreciate our quality, authenticity and provenance.