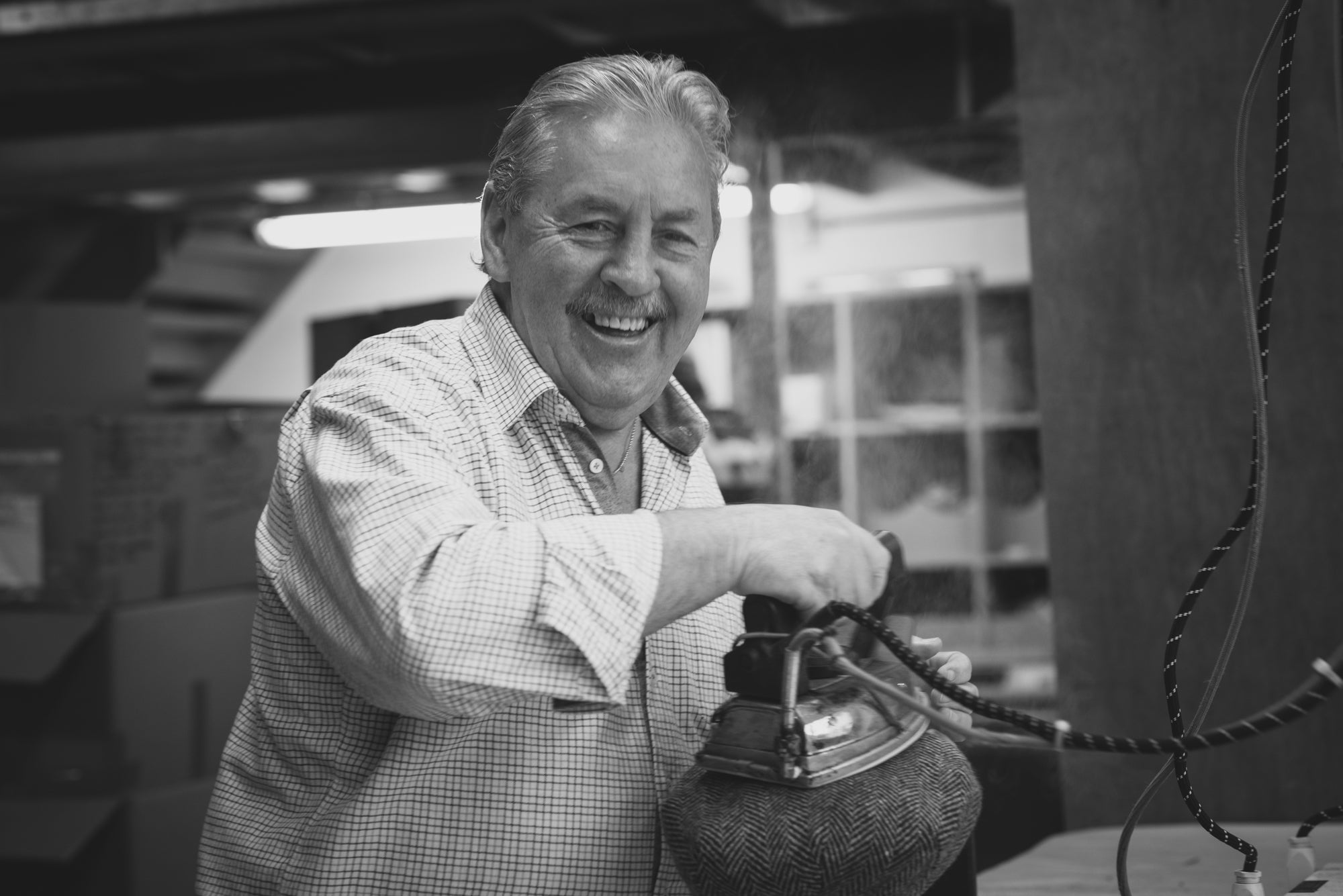 Production Process: How We Make a Hanna Hat
In this blog post, we will take you on a journey of how our hats and caps are made here in our Donegal Town workshop. We use the finest tweed, linen, and cotton from Ireland and across Europe. The colours we choose are inspired by the rugged landscape that surrounds us here in Donegal.
The first step in the production process is the fabric selection. We have a collection of tweed and linen, our tweed caps are perfect for the colder months while our linen caps would be a more suitable option for someone living in a hot climate. 
Once the fabric is selected, Tony, our highly skilled cutter, rolls out the fabric onto the workbench. He measures the tweed by hand using chalk and a measuring tape, embracing the technique of our past craftsmen. Traditional scissors, like the ones David Hanna once used are still being used today.
In the case of a patchwork product, the tweed or linen is then cut into 4-inch squares. A variety of colours and patterns are hand selected by our team, this ensures that each Hanna Hats' patchwork product is unique and one-of-a-kind.
Our designs are then assembled by our team of craftspeople. They ensure that the quality of the tailoring has been maintained at every stage of the process.  
In the final stage before packaging the product, each product is inspected to ensure the sizing is correct.
Each cap is then pressed using a steam iron, which we can see our former Managing Director, John Hanna (1944 - 2019) doing in the above photo circa 2018. Once steamed, we attach our Hanna Hats label to the product.
Finally, the cap or hat is wrapped in our signature paper and packaged in one of our Hanna Hats boxes ready to be shipped to our customers all over the world.
We hope you enjoyed this blog, you can read our other blog posts here. If you would like to learn more about our company's history, you can read about it here.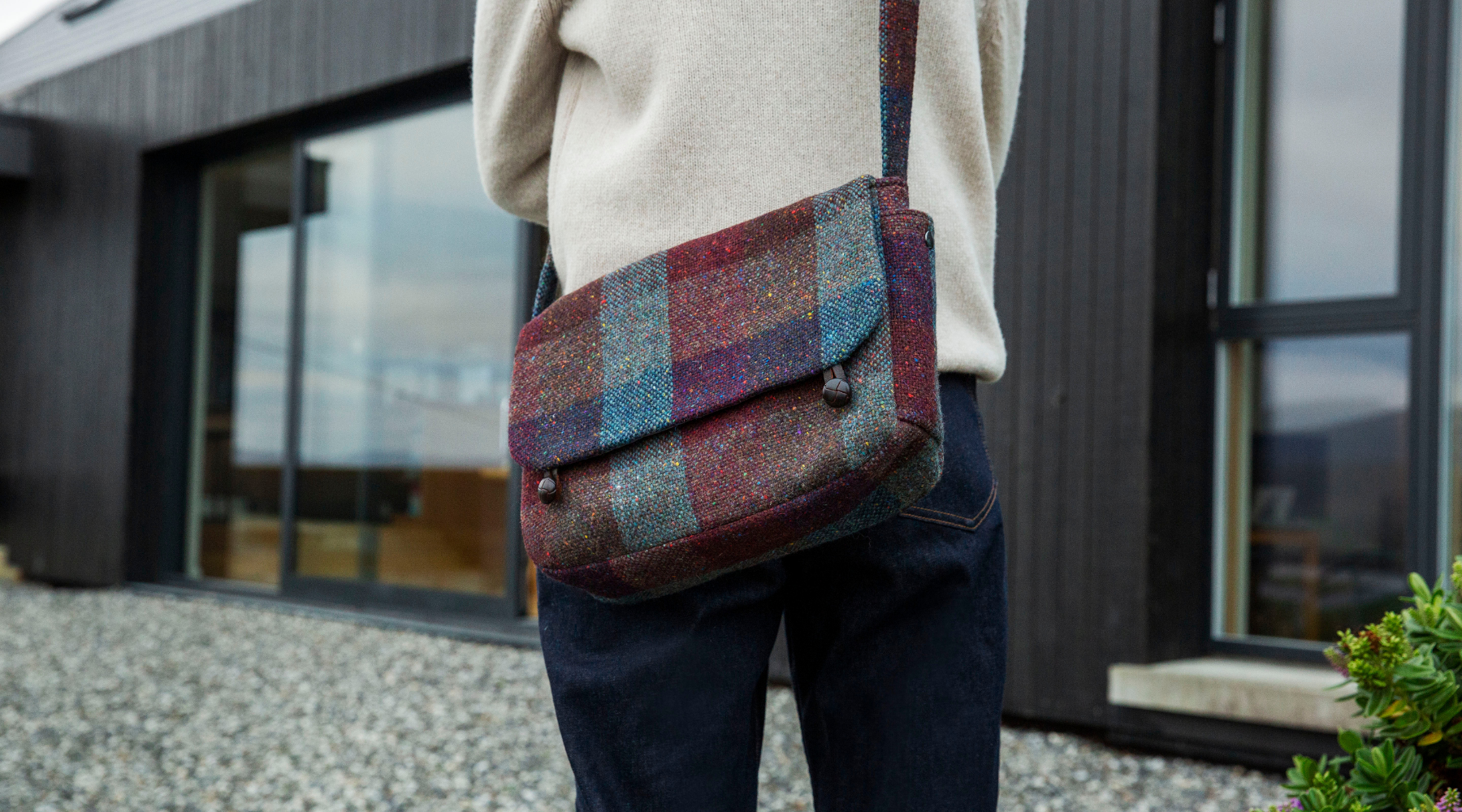 New Season, New Fabrics, and a New Look
It's February at last! Did anyone else find January never-ending? We're welcoming the slightly brighter mornings and evenings here in Donegal, even if the weather is still quite chilly (that's what...
Read more