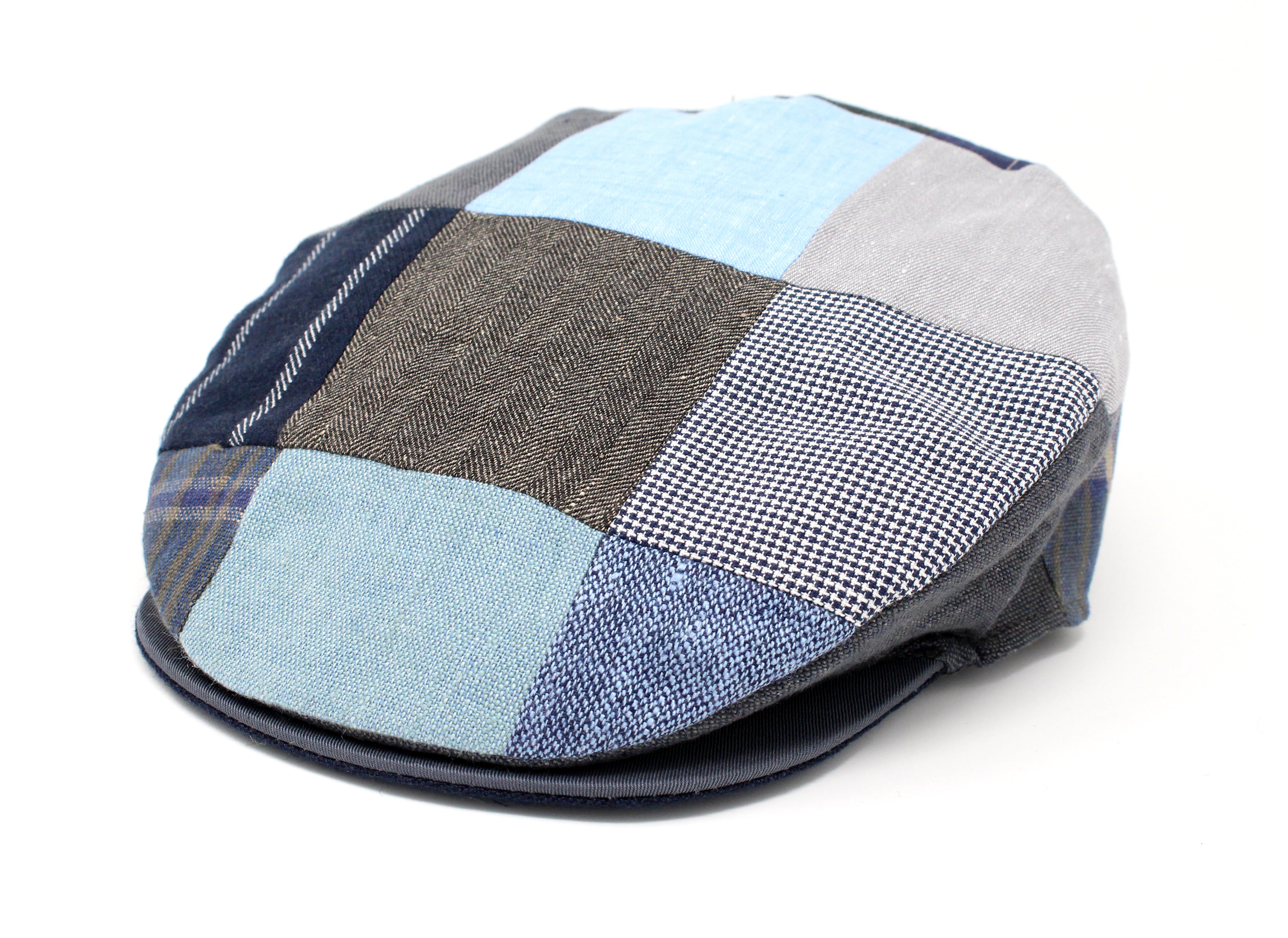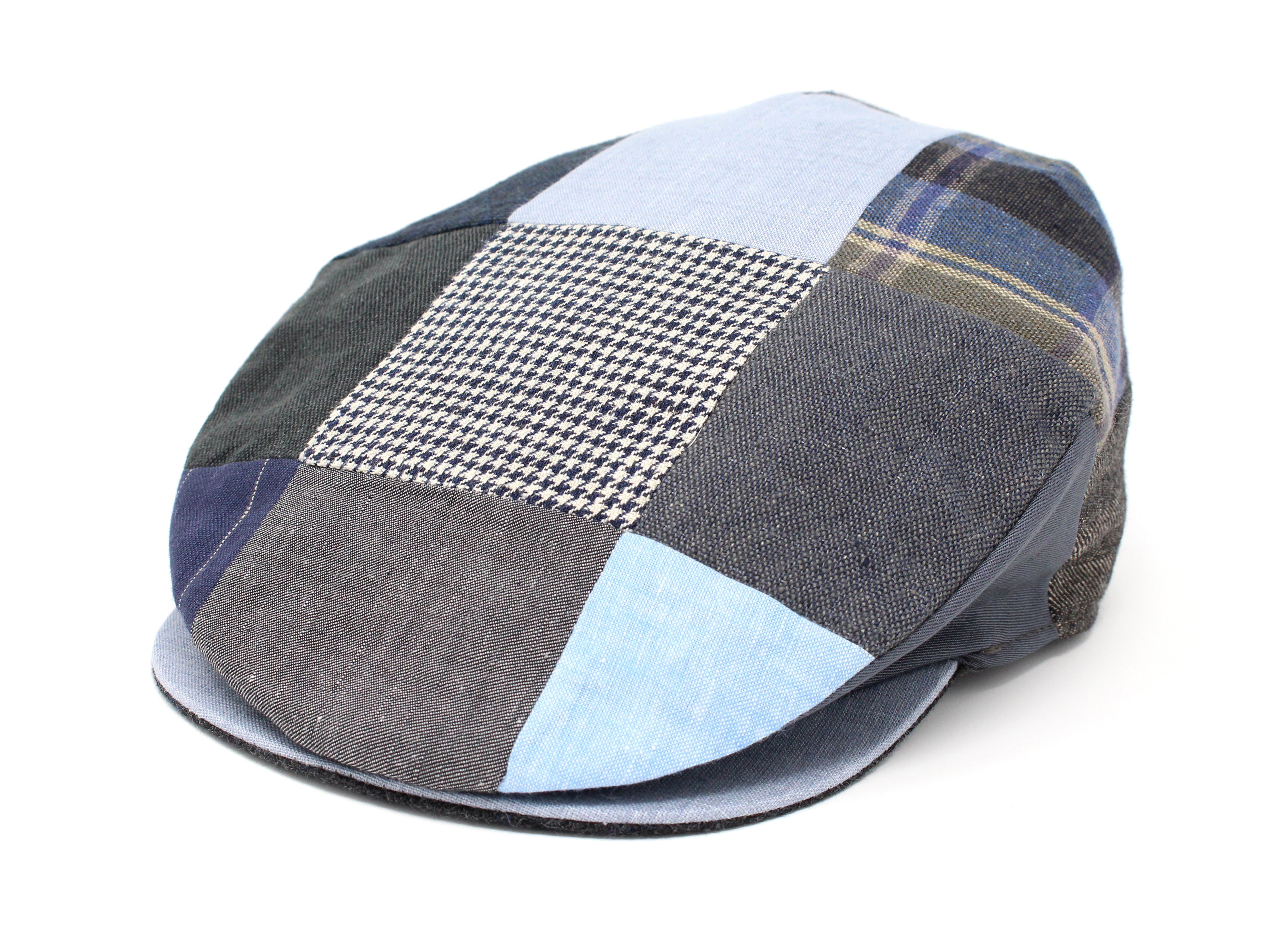 Vintage Cap Patchwork Grey/Blue Linen
Sale price
€75.00
Regular price
€0.00
(/)
---
With its full-bodied fit, the Vintage Cap is designed with tradition and authenticity in mind. A classic Flat Cap style for centuries, this iconic flat cap style is one of our best-selling flat cap styles since its introduction in the 1960's.

The concealed stud-button, flat peak protects the face from the rain, wind and sun making this cap a perfect accessory for running errands and enjoying leisurely pursuits.
Ideal for warmer days, the Vintage Cap in Grey/Blue Linen is an essential accessory staple designed to elevate any summer look.
Each piece is crafted using authentic, high-quality Irish linens in a contemporary combination of grey and blue tones, expertly stitched together using the ancient craft of quilting. Historically, quilted fabric was made from the salvageable parts of old clothing or blankets which were recycled to create a new patchwork fabric.
At Hanna Hats we use the highest quality linens to create our patchworks, and often cut patches from irregular shapes which are a by-product of our production, adding additional sustainability credentials to this eco-friendly cloth.
Just like the head that wears this cap, each one is totally unique!
Please note that as each patchwork cap is unique it will vary from the photograph.
Material

Linen, which is made from the flax plant recognised by its "wee blue blossom", has a long history in Ireland stretching back to the 1st millennium, and it was one of the main industries during the plantation of Ulster from the 1600's. There are only a handful of mills producing Irish Linen today, and we are proud to support this ancient industry.
Specifications

· Handcrafted in Ireland
· Full-Bodied Style
· Flat peak
· Concealed Stud Fastener on Peak
· 100% Irish Linen
· High Quality Viscose Lining
· Gentle Dry Clean
· Suitable for all Genders
Choose options