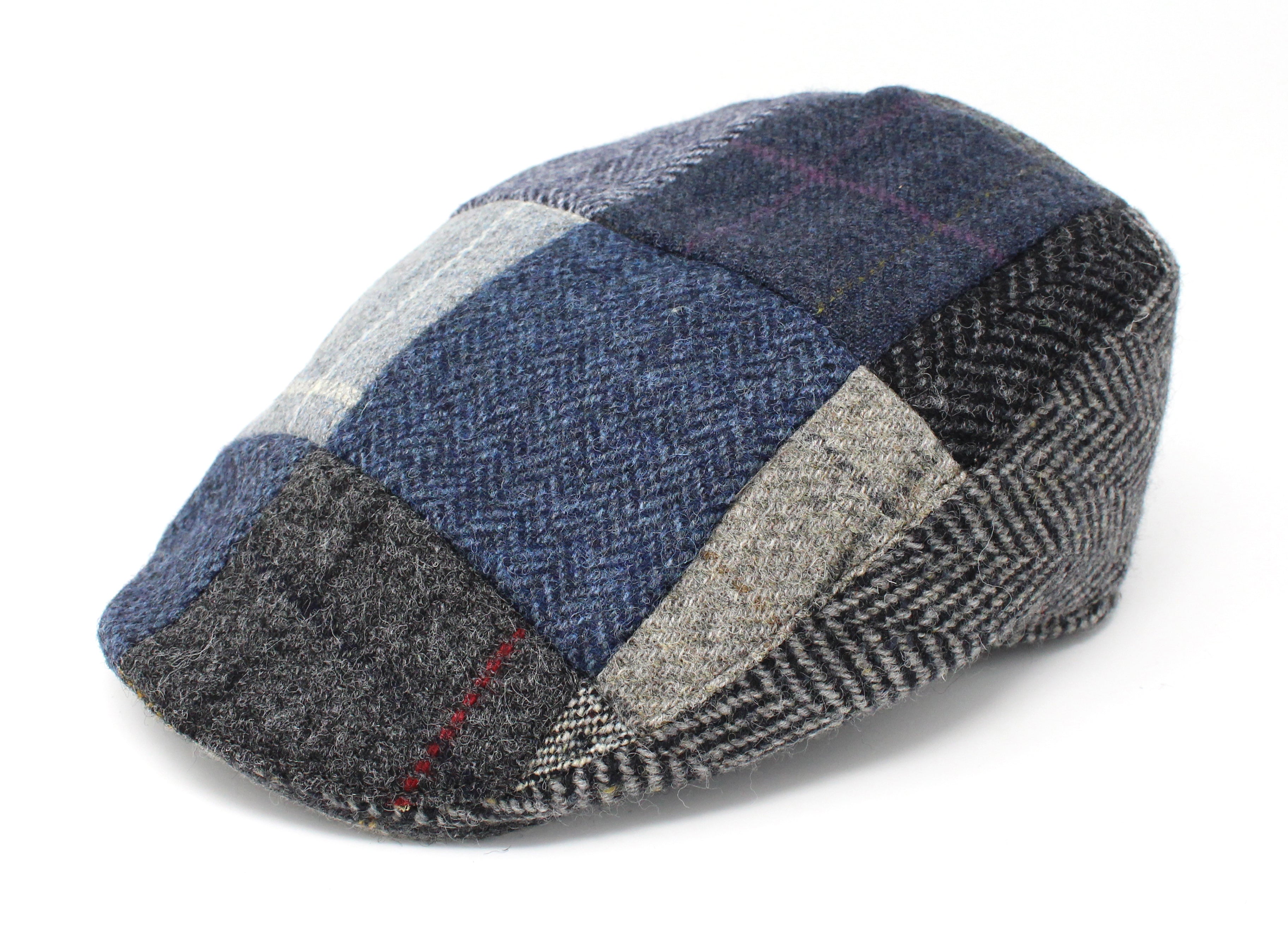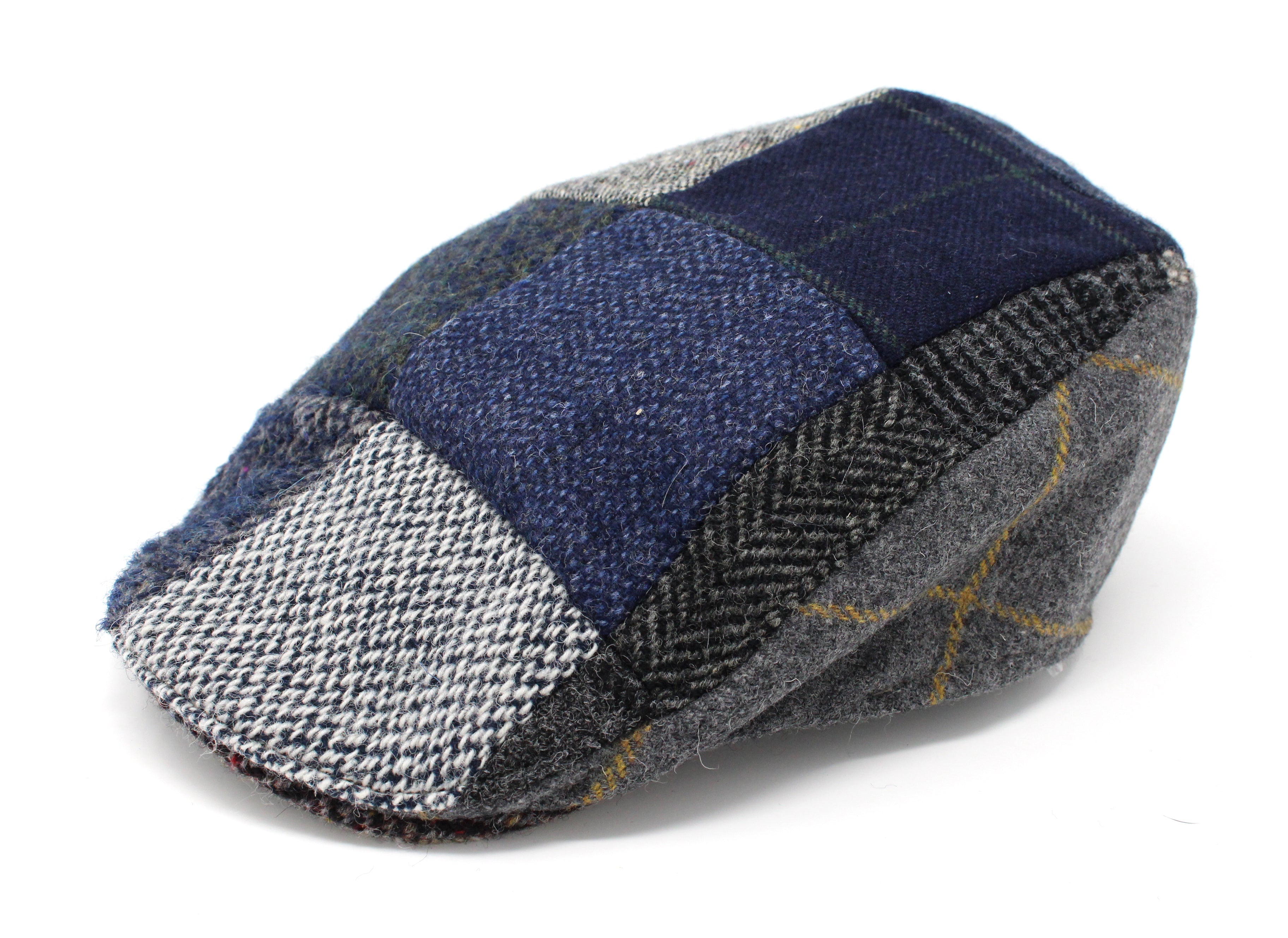 Donegal Touring Cap Patchwork Grey/Blue Tweed
Sale price
€75.00
Regular price
€0.00
(/)
---
The Donegal Touring cap is a streamlined, tailored fit cap ideal for those who prefer a slimmer silhouette. The style sports an integrated, stitched-down curved peak and a deep back for a secure fit.

This style is inspired by the long-ago common sight of men riding their bikes whilst going on social and work errands. Whereas we do not recommend our Donegal Touring cap for cycling these days, it is ideal for keeping the sun from your eyes and keeping your head dry as you go for walks, run errands, and take leisurely drives.

Please note that as each patchwork cap is unique it will vary from the photograph.

Material

At Hanna Hats we use the highest quality tweeds to create our patchworks, and often cut patches from irregular shapes which are a by-product of our production, adding additional sustainability credentials to this eco-friendly cloth.
Specifications

· Handcrafted in Ireland
· Tailored Fit Style
· Deep Back
· Integrated Curved Peak
· Combination of Grey & Blue Tones and Weaves
· Integrated Curved Peak
· 100% Wool
· Fully Lined with Viscose Lining
· Gentle Dry Clean
· Suitable for all Gender
Choose options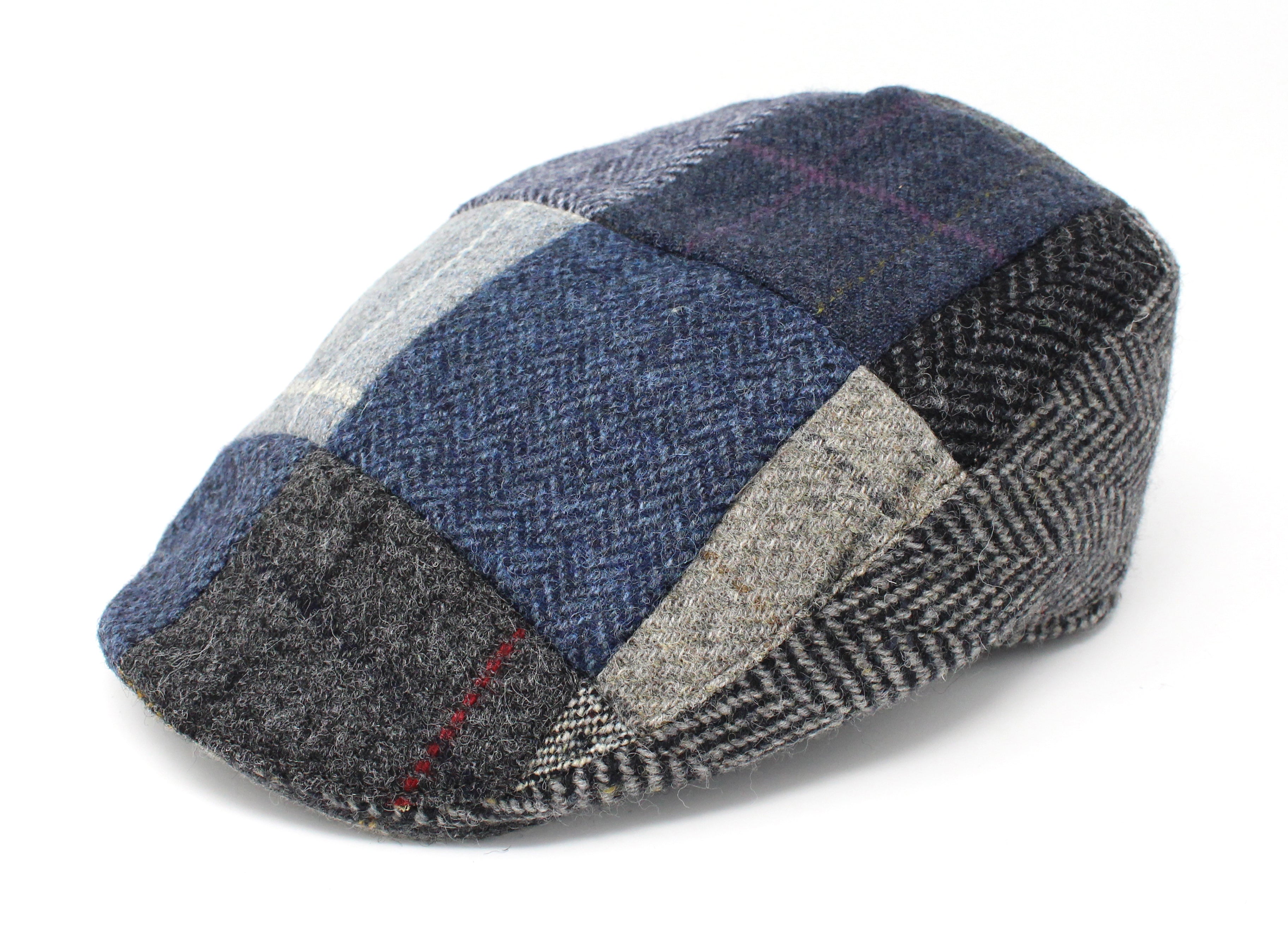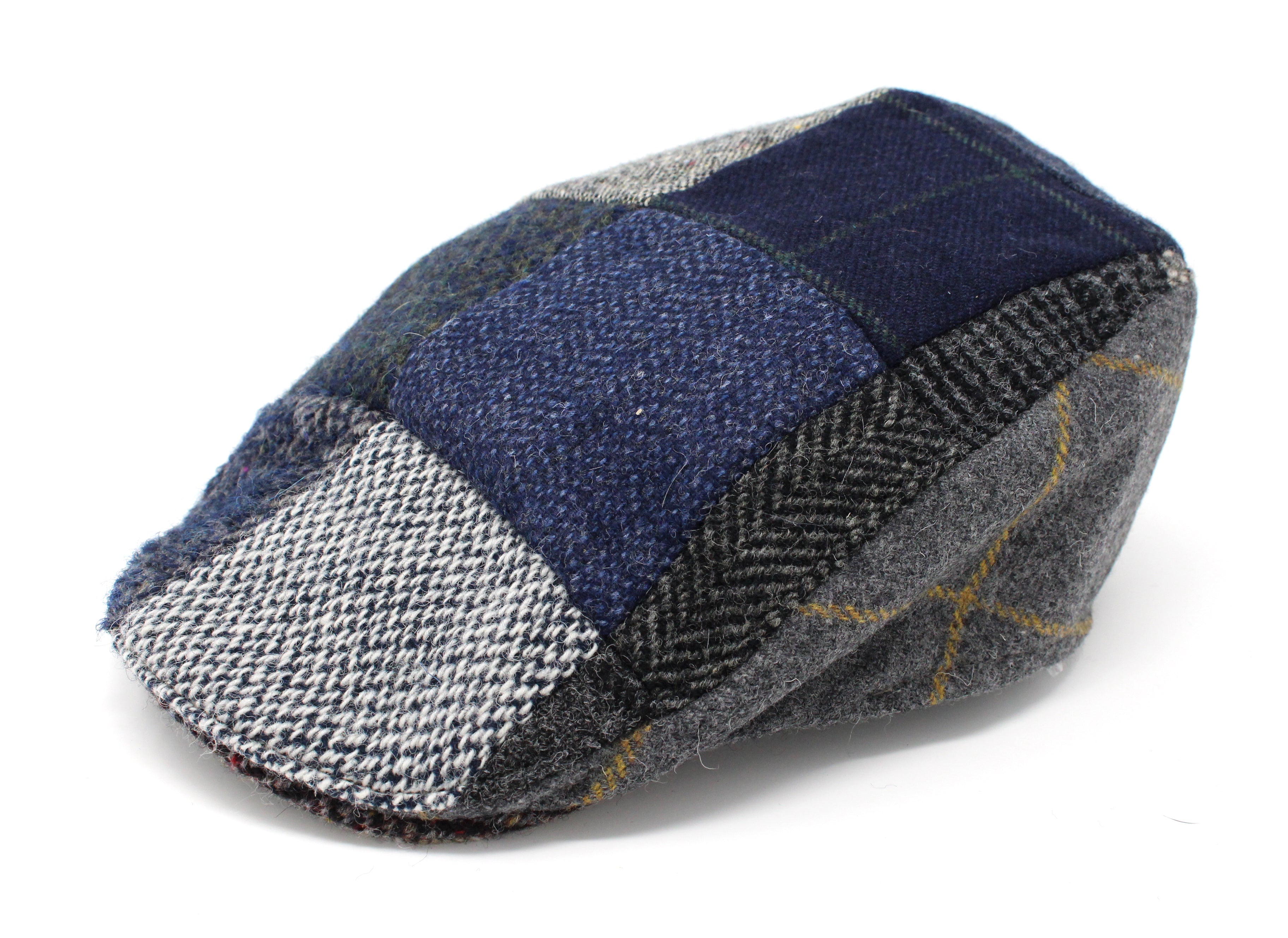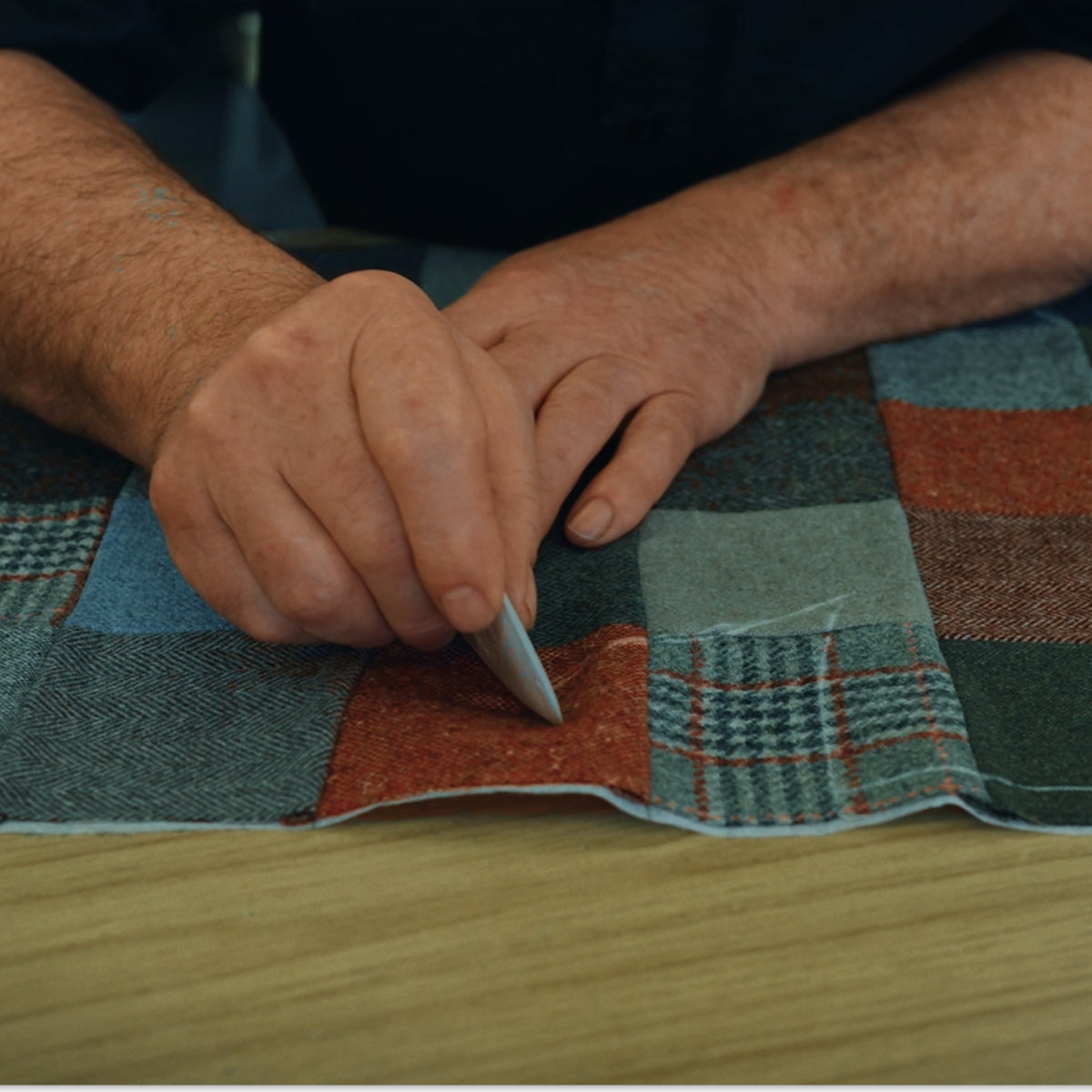 Uniquely Crafted Irish Tweed Caps
Each piece is crafted using authentic, high-quality Irish tweeds expertly stitched together using the ancient craft of quilting. Historically, quilted fabric was made from the salvageable parts of old clothing or blankets which were recycled to create a new patchwork fabric.

Just like the head that wears this cap, each one is totally unique!