David Snr welcoming visitors to his Workshop. His grandchildren continue his tradition today.
In 1924 David Hanna Snr. started a small tailoring firm in the townland of Donegal on Ireland's north-west coast. By the early 60's David recognised that the demand for tailored suits was declining and the business needed to take a new direction. The Hanna Hat as we know it today was born in 1964. It took 4.5hrs to craft, and was given the name "Hanna Hat". Style no. 84. And so the story of Hanna Hats began with the business now starting to specialise in the design and production of handcrafted hats and caps.
David Snr applying the age old tradition of Bespoke tailoring.
David Snr Bespoke Tailoring in the Workshop.
David Snr Innovating his designs.
---
The First Hanna Hat NO 84.
---
In 1974 David's son John took over the management of Hanna Hat's ensuring the tradition and quality of his father's work was retained. Today, the business is run by a third generation of Hanna's as John's children Amanda Jane, Eleanor and John Patrick have the passion, drive & commitment to ensure Hanna Hats has a bright future ahead.
Second Generation. L-R Back Row: Edward, John, Patrick. Front Row: David Jnr with David Snr.
John Hanna, 1944 - 2019
What has never changed is our great respect for the age-old tradition of bespoke tailoring. This has played a major role in the development of our modern range of handcrafted headwear. Holding any Hanna Hat or Cap you can clearly see that the quality tailoring of past craftsmen has been retained completely.
Amanda Jane, John, Eleanor Hanna
Third Generation. John Patrick Hanna.
Hanna Hats of Donegal are unique in every way. All of our hats and caps are our own designs. We use the finest Donegal tweed (pure new wool) woven exclusively for us. These designs are assembled by our dedicated team at our factory in Donegal Town. Each Hat or Cap is a little piece of Donegal brought to life.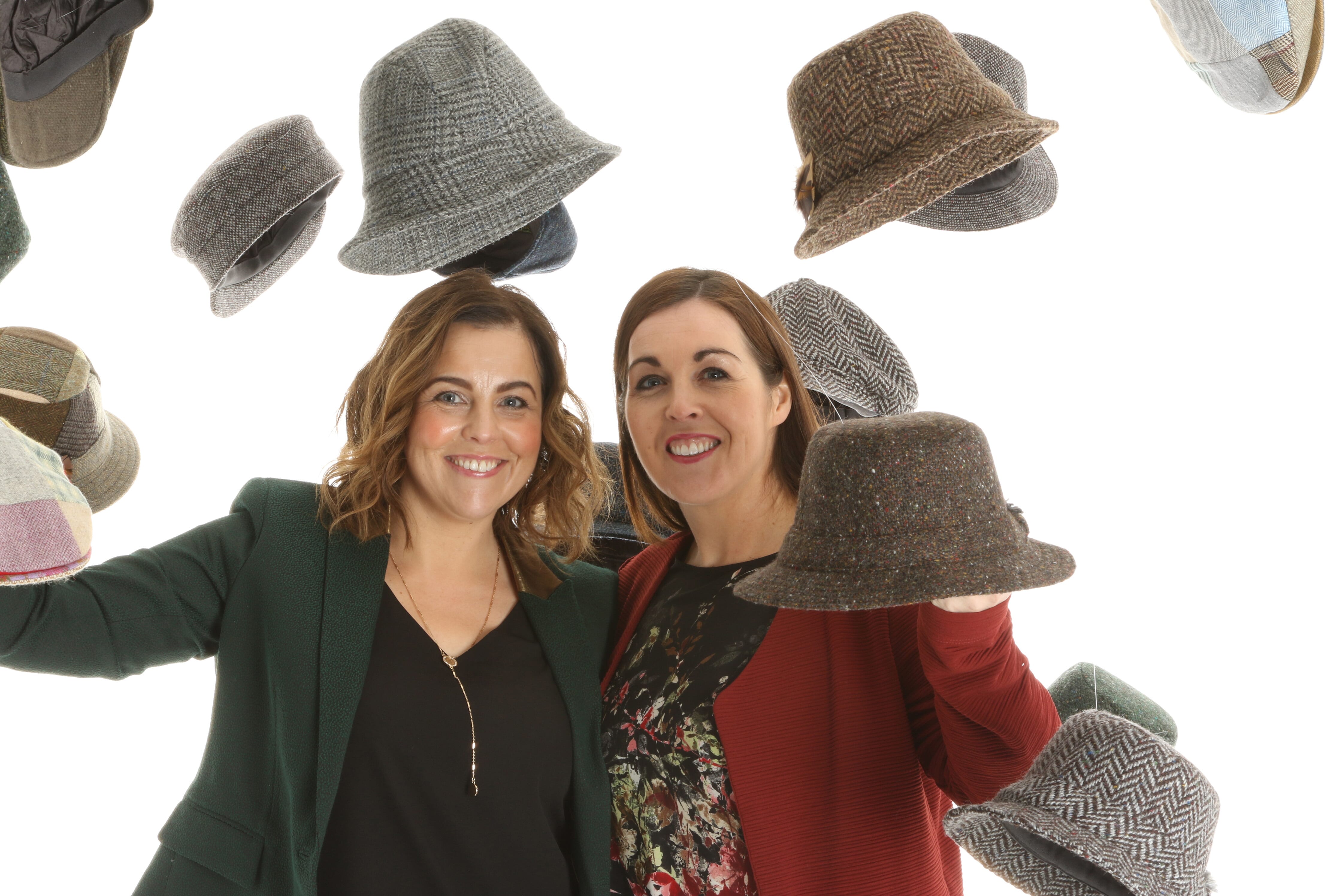 Third Generation. Amanda Jane & Eleanor Hanna.
---
The Hanna Hat collection is available online and from selected stockists all over the world.
For more details on where to buy, or to become a Hanna Hat stockist please contact us.